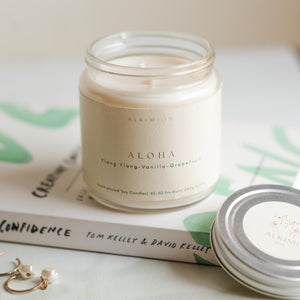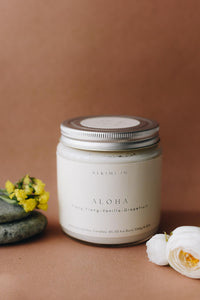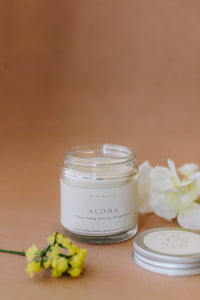 Aloha you heal my soul :)
Aloha Soy Candles are scented above & beyond all the best scented candles I have used until today..I have used many...The candles burn clean, last long and utilize all the wax in the jar. These are such great performing candles! Taking of the fragrance they fill your heart with joy..It's hard to describe but it's an experience for sure...i am mesmerised!
The smell is not at all overpowering it's just right there, Thank you for making such amazing scented candles. Looking forward to trying them all.
Aloha the addiction.
Aloha is not just a fragrance but it's become a soul to my room giving an amazing feeling every time I enter..
I'm almost addicted to it now, that it's getting hard for me to work without it. haha!
But trust me, you will not regret having this organic vibe.