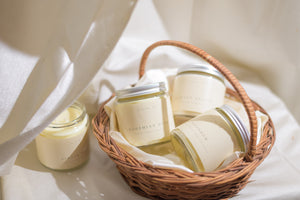 We had an epiphany. A call for a positive change. And we reacted with Alkimi, filling in as a steady supporter for your everyday reconditioning.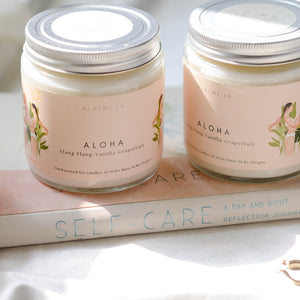 Scents for the Soul
Our evocative scented candles are crafted delicately to bring the aura of Mother Nature to become a part of your everyday rituals. A fine aroma holds the ability to change your state of mind, evoke nostalgia and cuddle you with a feeling of calm and stillness. We manually pour and manufacture each of our soy candles to ensure a powerful aroma throw from the first to the final burn. Our goal has been to make high-quality products that you will love and feel comfortable about burning in your home. We adore the ambiance and mood that a lovely, scented candle can produce - the soft flickering light paired with an enticing aroma, perfect for enhancing moments and making memories.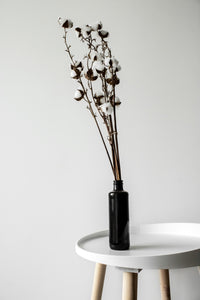 Our 'Why'
Alkimi was created out of a need to bring about a positive change, on the fundamentals of slow paced living roped with simplicity, self-care and sustainability, through the agency of living in accordance with the important things in your life.
In a world that is fast-paced and ever-consuming, Alkimi conscientiously magnifies into the ideals of simple yet luxurious self-care rituals, every little thing that fills your heart with positive emotions encourages you to pause and truly experience the now. We created Alkimi with an intention of extending good vibes and peaceful energy into your home, body, and mind and soul.





View Products
Let customers speak for us
The Alkimi Journal
---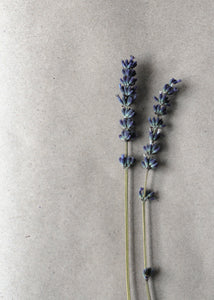 Exploring Luxury Relaxation: How Lavender Candles Create Serenity and other benefits.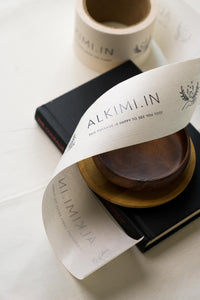 Hey there, I'm Pratiksha, one of the co-founders of Alkimi Living—a homegrown home fragrance brand that I started with my then-boyfriend, now husband, Shivam. Our journey began with a...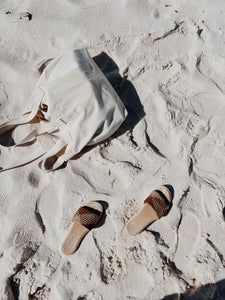 Life goes by fast. We've got errands to run, work to do, and commitments to keep. Getting started on self-discovery could be the last thing on our minds. There's never...